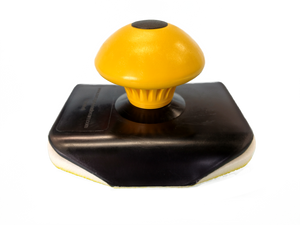 The Original and Patented Tire Dress Express PROFESSIONAL dresses and Shines millions of tires a month at Professional Car Washes, Detail Shops, Auto Dealerships and Homes around the world. 

There is simply nothing faster, easier or better! Spinning Handle reduces arm & shoulder fatigue, while keeping tire protectant off your hands, driving surface and rims. The Curved Paddle design allows tires to be completely dressed in seconds and it provides even coverage without using excessive tire dressing. Dressing Pads are long lasting and easily changed using a super Velcro like product.     

Get yours today! Professional Model is for continuous use.  See video below.